Rear Foot Pegs Installation
To install our foot pegs you will need the following: 17mm spanner/socket ~ 2 x 12mm socket/spanner ~ 6mm Allen Key ~ 5mm Allen Key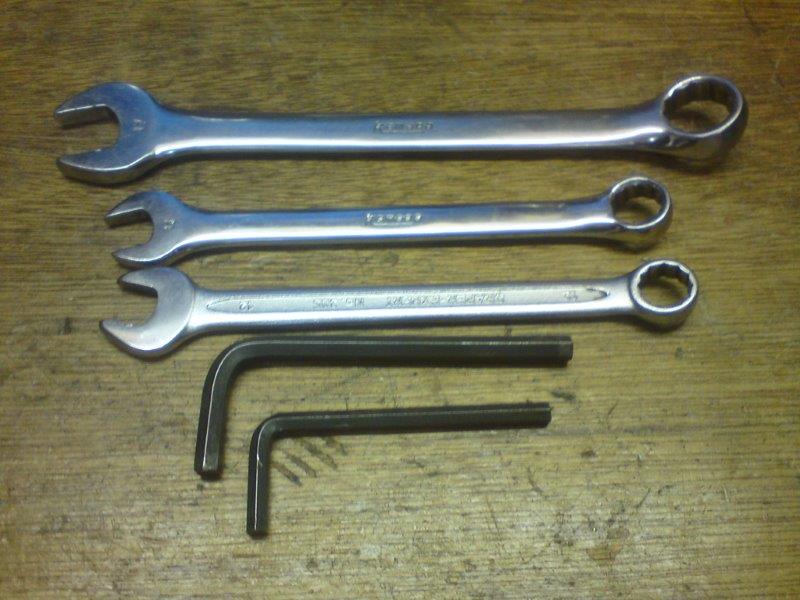 Start by making sure your bike is secure and not going to fall over. Remove the left side panel (Air Filter) cover then remove the front chain guide bolt (6mm Allen Key) and the chain block, please note the chain block must be installed with the small protruding section facing towards the rear of the bike. the opposite as shown in the picture below; failure to do this will mean the new pegs will not fit correctly.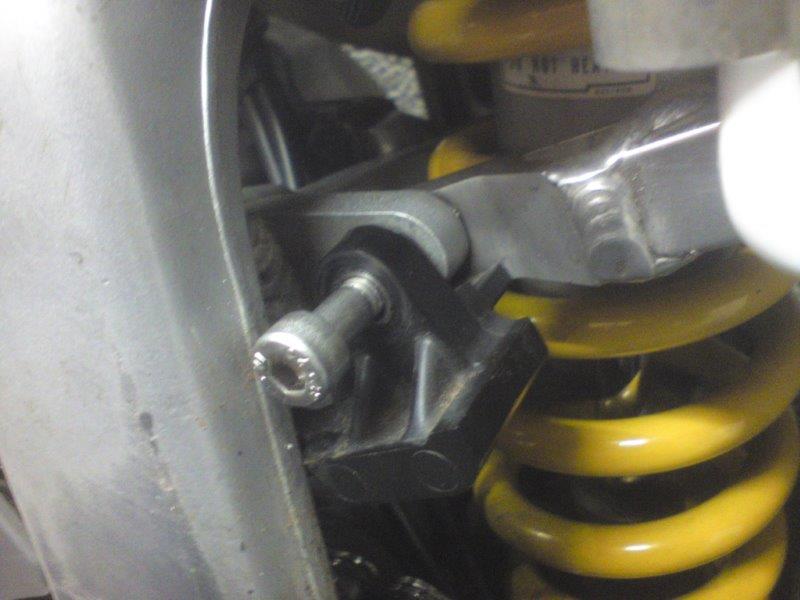 Next remove the upper chain roller bolt you will need 2 spanners (12mm)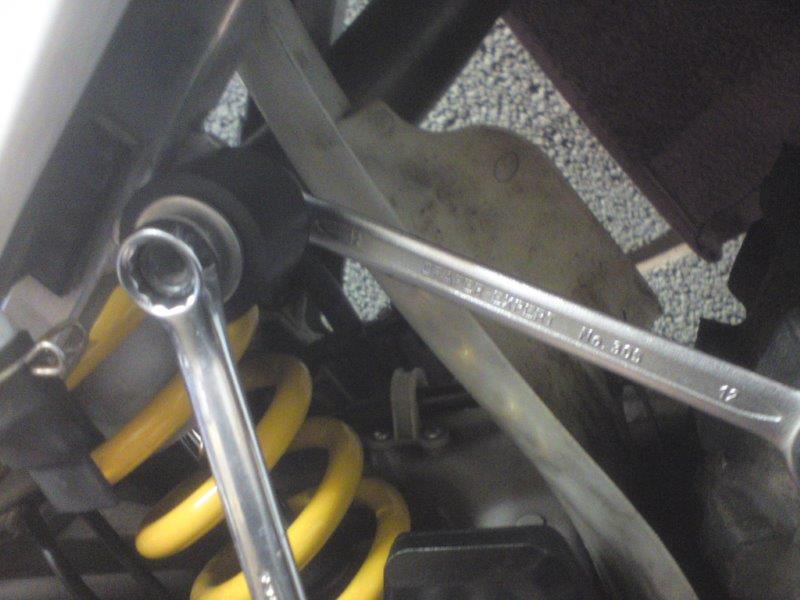 Next offer up the left foot peg and using the bolt provided loosely screw back through the chain guide and into the sub frame.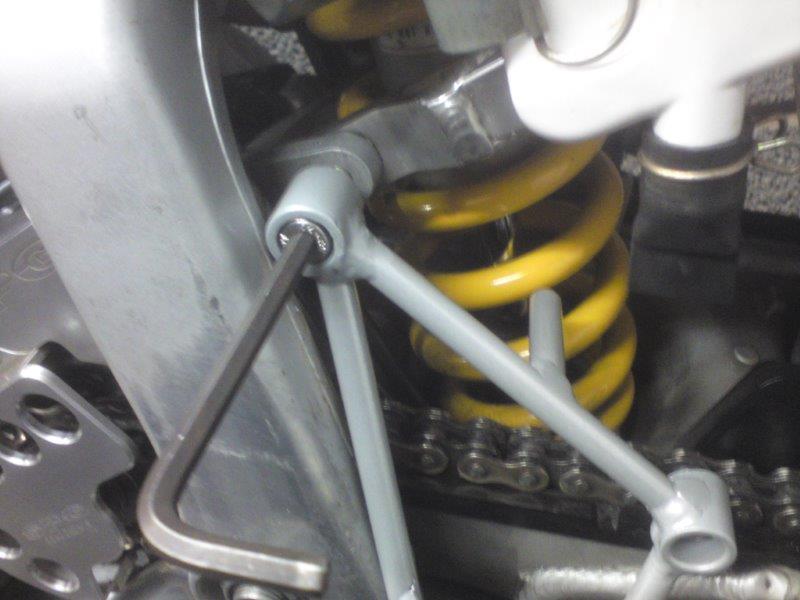 Swing the other end up and insert the upper chain roller in-between the foot rest and sub frame and insert the new bolt and add the M8 nut to the rear, tighten both the front and the rear bolt.
Replace the side panel and make sure all clips are in position. Bolt the foot rest using the supplied M10 (Note the foot peg can be angled if required.
(Style of foot peg supplied might vary from that shown.)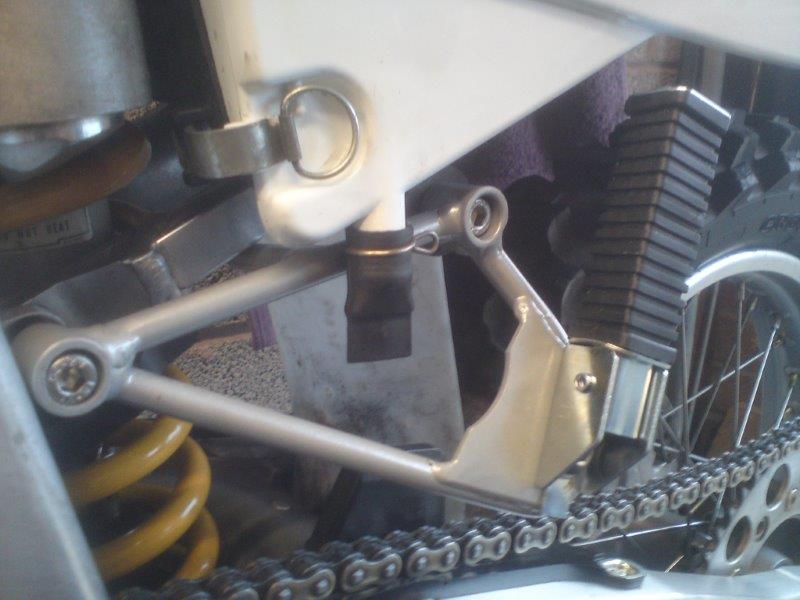 Right Side
Remove the exhaust bolt (1) 12mm and the lower sub frame bolt (2)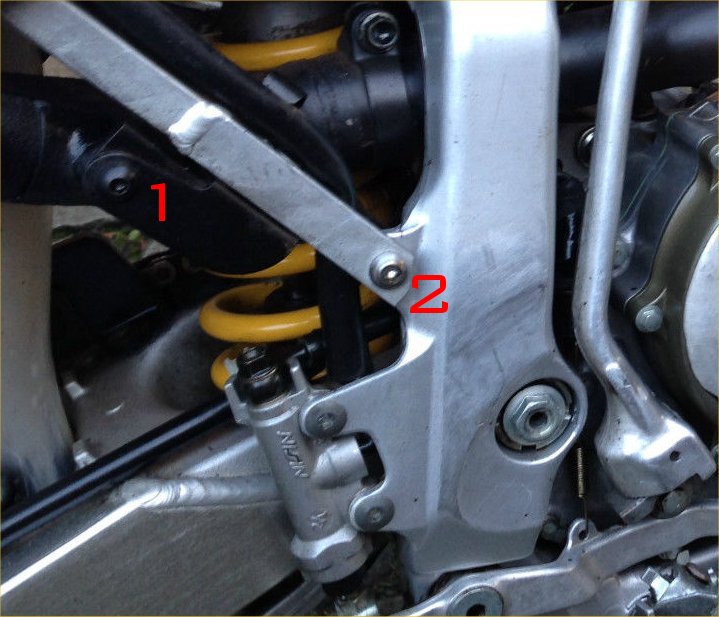 Carefully remove the rear brake reservoir hose out of it's clip and move out of the way; this will expose a 6mm Allen Key bolt which needs to be slackened off to allow the foot peg bracket to be fitted.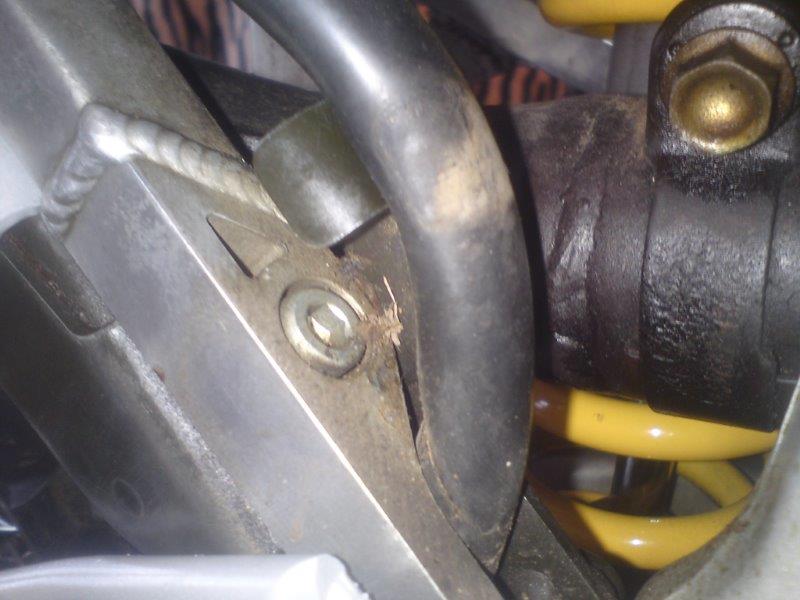 Slide the foot peg behind the sub frame until the bolt holes line up; replace the bolts you took out earlier & tighten, next tighten the 6mm Allen key bolt by the reservoir pipe.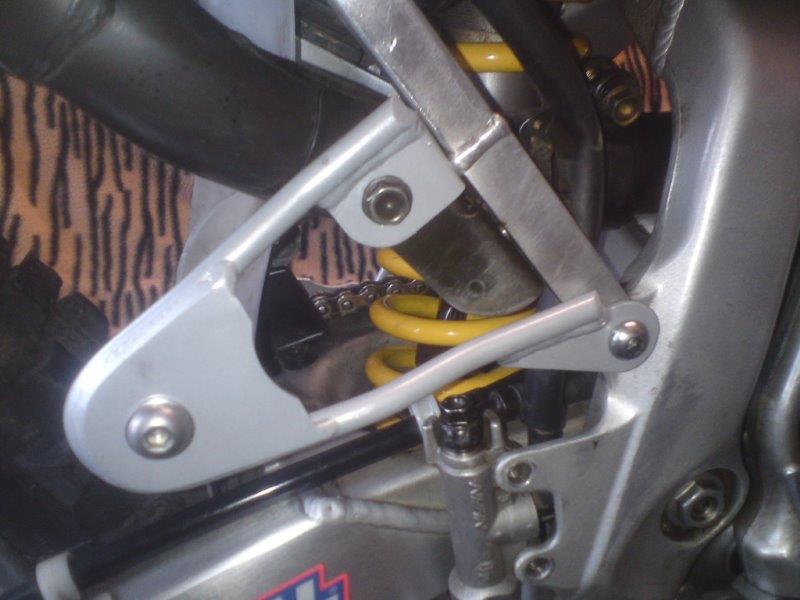 Finally fit the foot peg as per the left side